Powder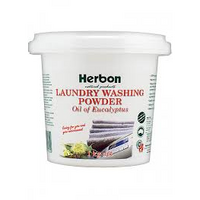 HERBON
A fine biodegradable powder which dissolves totally in hot or cold water.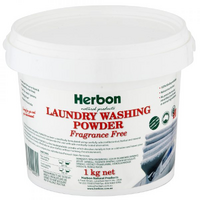 HERBON
Herbon fragrance free laundry washing powder has been scientifically formulated using only carefully selected botanical, herbal and mineral ingredients to protect the environment and provide the user with a safe medically tested alternative.
Non Organic
Australian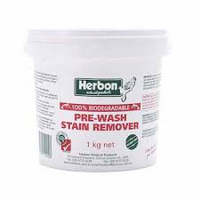 HERBON
Herbon Prewash Stain Remover is minerally based product and a safe, effective spotter ideal for use in the laundry with our Herbon Laundry Powder or on its own as a soaker.